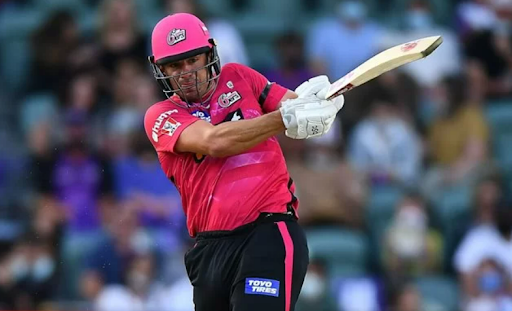 Sydney Sixers have done it, again.
Sydney Sixers have done it, again.
December 10, 2021  Author51bajie
In spite of a batting meltdown against the Hobart Hurricanes, the defending Big Bash League (BBL) champions battled back to win by 14 runs. The Sixers earned a fantastic success in a low-scoring game that went down to the wire. In particular, Peter Handscomb appeared to be on the verge of crossing the finish line for his team. However, his endeavors were ultimately in vain.

The Hobart Hurricanes won the coin toss earlier in the match and chose to bowl at Launceston's Aurora Stadium. The move appeared to be spot-on at first, as the Sixers went on a hitting slump. Josh Philippe, the game's champion, scored four runs while opening partner James Vince hit a 12-ball 13 in the previous game. In fact, at one point, the reigning champs were reeling at 39/5 and appeared to be in grave danger.

Nonetheless, Moises Henriques came into the picture once more and delivered a fantastic knock. The captain was wary at first, with wickets falling at the other side. But the 34-year-old shifted his gears as the game progressed. The Sixers hammered 144/9 in their stipulated 20 overs, with the dasher scoring 73 off 48 deliveries. Obviously, Tom Curran, who scored 27 points off 21 deliveries, was very helpful to Henriques.

Despite the fact that the target appeared to be subpar, the Hurricanes' pursuit was not particularly smooth. Although captain Matthew Wade and D Arcy Short added 38 runs for the first wicket, the scoring rate was below par. The Hobart-based team's fortunes worsened when they experienced a middle-order breakdown. As the reigning champions took command, Hayden Kerr and Tom Curra delivered outstanding periods.

With a record of 78-5, the Hurricanes were in serious trouble. Peter Handscomb, on the other hand, did not lower his guard and maintained his side in the quest. Despite little help from the other end, the right-handed batter kept the innings going and kept his team motivated. Handscomb, unfortunately, was unable to complete the assignment, and the Hurricanes were only able to reach 130/8. Handscomb hit the game's penultimate ball for a 31-ball 47.

The Sixers have won their first two matches, while the Hurricanes have started their season with a loss.