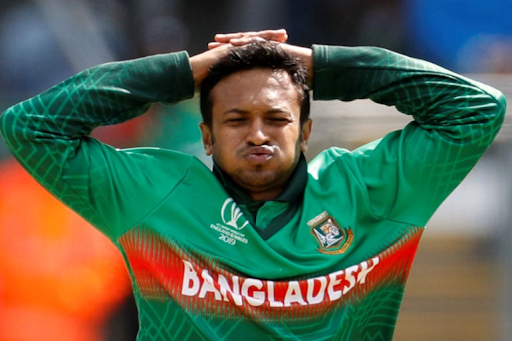 Bangladesh leaving another World Cup with tears
Bangladesh leaving another World Cup with tears
November 4, 2021  Author51bajie
In Bangladesh, there's a prevalent idea that the team would always come out on top when they were backed into a tight corner, based more on optimism than anything else.

They did it, for example, when their status as a Full Member was called into doubt. After many players defected to the Indian Cricket League, they were able to do so. They accomplished it after being thrashed in the World Cup in their own country.

So there was some anticipation that Bangladesh would feel cornered and come back strong after losing their first three matches in this T20 World Cup. Instead, the alternative, less well-known but more often scenario played out in Abu Dhabi on Tuesday.

Bangladesh appeared to be homesick children after a long school outing when confronted by two dead rubbers. They were unconcerned about the little mathematical prospect of reaching the semi-finals. Then followed Shakib Al Hasan's injury, which reduced their team to 13 members.

Then came the likes of Kagiso Rabada, Anrich Nortje, and Dwaine Pretorius, who pounced on them thanks to seam movement and bounce. Bangladesh was on the verge of being bowled out for a score lower than the West Indies' 55 from earlier in the tournament, or their own 70 all out from the 2016 T20 World Cup when they were 45 for 6 in the 12th over.

Some of Bangladesh's dismissals appeared to provide insight into the country's mentality. Mohammad Naim, agitated, smashed one straight to midwicket in the fourth over. Short-of-a-length deliveries undid seniors like Mushfiqur Rahim and Mahmudullah. Mahmudullah didn't realize the ball had touched his thumb until Mushfiqur asked for a review. Liton Das, who rarely meets a left-arm unorthodox bowler, was easily deceived by Tabraiz Shamsi after Afif Hossain missed a slog first ball.

Bangladesh still has to play Australia later this week, but the tournament is already feeling too long for them. This is how most of their ICC events have concluded. Bangladesh has been said to get homesick during extended tours, notably at ICC tournaments, for many years. Bangladesh suffered a disappointing end to a promising 2007 World Cup campaign in the West Indies. They were defeated in the 2015 World Cup and the 2017 Champions Trophy. In their final encounter of the 2016 T20 World Cup, New Zealand filled them. They finished the 2019 World Cup with crushing defeats.

Worst of all, the batters have been missing for the majority of the event. Bangladesh was bowled out for 84 against South Africa, the third time they have been bowled out for more than ten runs this year. In the Super 12s phase, they have averaged 129 runs. Something is amiss with their batting in T20Is. Their case and confidence were not helped by a run of ten home matches against Australia and New Zealand on flaming turners in Dhaka.

Of course, Taskin is optimistic. He may have a point to prove, given that he has been in and out of the lineup throughout the T20 World Cup. Many hitters, on the other hand, had to prove their worth. Instead, they now appear to simply want to break out of the UAE's bio-bubble, which defeats, injuries, and scandals have plagued.