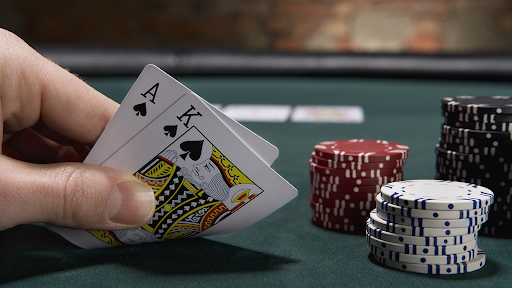 Blackjack Burnout Strategy
Blackjack Burnout Strategy
August 17, 2021  Author51bajie
If the Burnout Option is still accessible, the general strategy is as follows. If it isn't available, the gambler should stick to a standard blackjack strategy.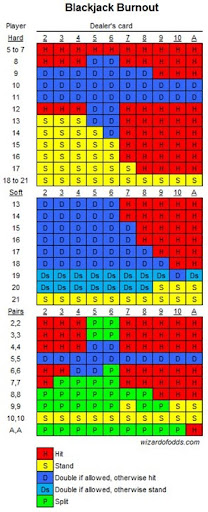 The Burnout Option strategy is determined by the player's hand before the last card, the hand after the last card, and the dealer's up card.
Against dealer Ace~4


Against dealer 5~7


Against dealer 8~10

Overall, the house edge in Blackjack Burnout is only 1.71% of the initial wager, or 1.43% compared to the 1.2 unit bet.
The house edge for the base game and Bonus bets is shown here, assuming optimal player strategy to maximize the total return.
Consecutive Wins Rate
2
6.55%
3
13.07%
4
12.66%
5
13.34%
6
12.34%
7
13.95%
8
14.31%