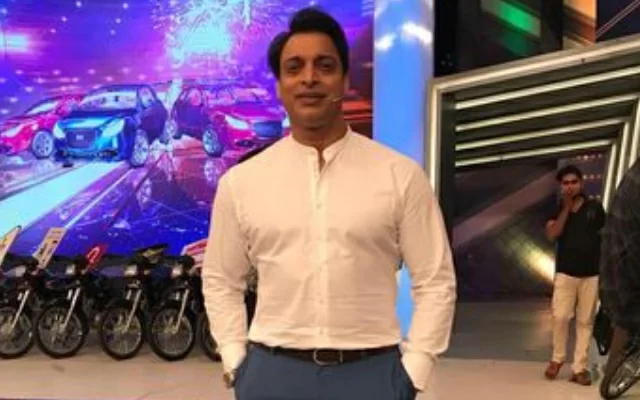 Shoaib Akhtar intent to buy Lahore Qalandars
Shoaib Akhtar intent to buy Lahore Qalandars
June 22, 2021  Author51bajie
In league cricket around the world, there is a specific pattern. If a team made it to the finals in the previous season, the expectation is that they will do it again the following year, if not better. In India, Australia, and the West Indies, the Mumbai Indians, Sydney Sixers, and Trinbago Knight Riders have won back-to-back titles while playing franchise cricket.

On the other hand, the Lahore Qalandars have failed to qualify for the playoffs despite placing second in the Pakistan Super League (PSL) last season. The Qalandars have already lost four consecutive matches in this edition of the event and are out of the high-octane tournament being held in the UAE.

The franchise's fans are understandably frustrated by the team's performance. They had hoped for a more robust performance, but it turned out to be a disappointment.

Shoaib Akhtar, a former cricketer turned broadcaster, is eager to turn the team's fortunes around. He stated that he is willing to purchase the team, but the Qalandars' owners are not ready to sell.

There is no shortage of talented players or match-winners in the Qalandars lineup, including Rashid Khan, Mohammad Hafeez, and Fakhar Zaman. Despite this, the squad was unable to make the playoffs. The team, led by Sohail Akhtar, had a potent mix of experienced and younger players.

Rather than getting the most out of his team, Akhtar drew criticism after wasting a DRS review against Quetta Gladiators, despite evident proof of the bat touching the ball until the skipper decided to take the DRS howler. Not only that, but vice-captain Shaheen Shah Afridi spat with his former Pakistan captain Sarfaraz Ahmed, which did not go over well with fans and critics.

The team would ideally come out strong the following year, putting forth the kind of performances that the franchise has grown to expect.