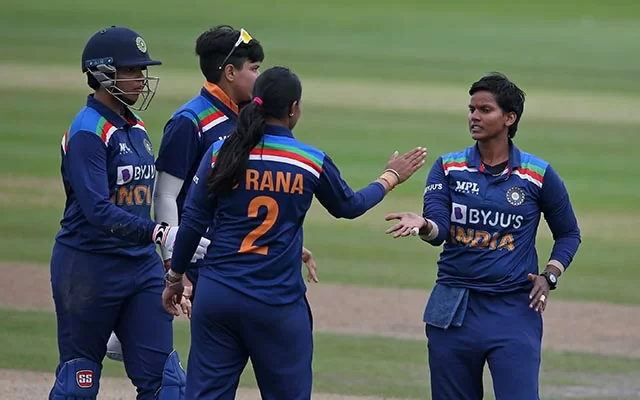 India fined for slow over-rate in second women's T20I against England
India fined for slow over-rate in second women's T20I against England
July 14, 2021  Author51bajie
India has been penalised 20% of their match money for maintaining a slow over-rate against England in the second women's T20I in Hove.

Harmanpreet Kaur's side was ordered to be one over short of the target when time allowances were taken into account by Phil Whitticase of the Emirates ICC International Panel of Match Referees.

Players are penalised 20% of their match fees for each over if their team fails to bowl in the allocated time, according to the ICC Code of Conduct for Players and Player Support Personnel, which deals with minimum over-rate offences.

There was no need for a formal notice because Kaur confessed to the crime and accepted the suggested punishment.

On-field umpires ruined Ian Blackwell and Paul Baldwin, third umpire Sue Redfern, and fourth umpire Tim Robinson.

Team India enjoyed a spectacular outing in the match on Sunday, July 11, at the County Ground, despite the fines for sluggish over rates. The game was won by Kaur and Co by eight runs, bringing the series to a 1-1 tie with one game remaining on Wednesday, July 14, at the County Ground in Chelmsford.

But a 75-run third-wicket stand between Tammy Beaumont and Heather Knight got England back into the contest. Beaumont went on to smash 59 runs off 50 balls, including seven fours. However, her knock was unsuccessful. In the dying overs, Indian spinners Deepti and Poonam Yadav scooped up wickets and stopped the scoring.