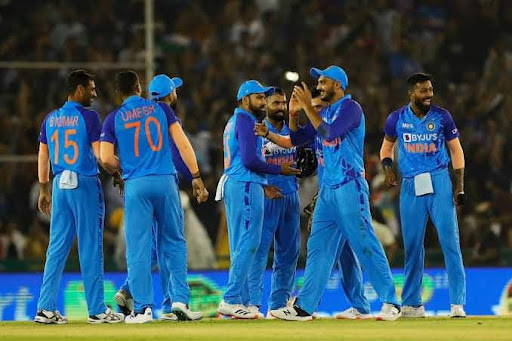 Still the old ones are the selectors of the Indian team
Still the old ones are the selectors of the Indian team
19 February 2023  Author51bajie
Rohid Sharma has been criticized all over India since he was caught in the semi-final by England in the last Twenty20 World Cup. Neither the board nor the officials could avoid responsibility for the failure. In view of that, the entire selection panel has been dismissed by the Indian Cricket Board (BCCI). However, the committee led by Chetan Sharma will be responsible for the next two series as well.

BCCI has already issued a recruitment notice for the formation of the new selection committee. However, it is known that it may take a few more weeks to form the committee. Meanwhile, the old committee will announce the team for the Sri Lanka series starting from January 3. And Lokesh Rahul can be dropped in the series. This is known from board sources.
A BCCI official, who did not want to be named, told the media, "For the time being, the old selectors will pick the team for the Sri Lanka series. Rohit Sharma is unlikely to recover from injury before this series. In that case, Hardik Pandya may be seen in the lead against Sri Lanka. Rahul is most likely not to play in this series." ." Although the senior member of the Indian team is this opener.

Rahul, however, is leading the Test team in Rohit's absence. Rahul also led India to a 2-0 series win against Bangladesh in the Test. In addition, he is also a regular co-captain of the white ball. But this right-hander did not get a run in the T20 World Cup in Australia. And since it is a three-match T20 series against Sri Lanka, the selectors are going to walk on the alternative path. And that's why they are focusing on domestic league players. However, Rahul has not yet opened his mouth about the possibility of being dropped.

Not only Rahul, India can exclude several senior cricketers from T20. However, there is still no indication of who will be eliminated. However, India wants to build a youth-based team for the upcoming T20 World Cup. In that case, Pandya is the first choice as the captain. Apart from his all-round performance with bat and ball, the youngster's leadership qualities are also quite good. So Hardik is considered to be the future leader of India in T20.