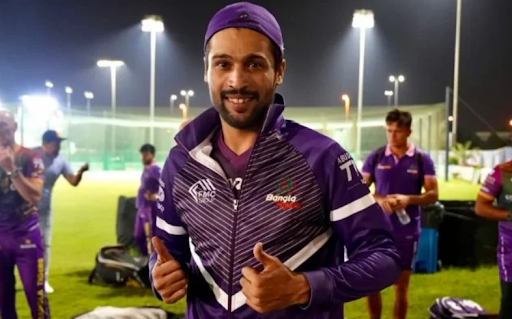 Mohammad Amir is returning to white-jersey cricket
Mohammad Amir is returning to white-jersey cricket
20 May 2022   Author51bajie
One and a half years ago, Pakistan's left-arm pacer Mohammad Amir abruptly announced his retirement from international cricket. Amir last played cricket in the white jersey in 2019. After that, he did not feature in any first-class match. Amir's whole focus was on white-ball cricket. But this time, he is returning to white jersey cricket. Amir has ended his contract with county club Gloucestershire.

Amir will play only three matches for the English club Gloucestershire. Surrey, Hampshire, and Somerset - The Pakistani left-arm pacer will play against these three clubs. According to a source, Amir got this opportunity due to the injury of another Pakistani fast-bowler Naseem Shah. Naseem has been ruled out from the field for a month. This is due to his shoulder injury. Gloucestershire has struck a deal with Amir. At the end of the contract, the Pakistani left-arm pacer said that he was too eager to play for the club.

"There is a lot of competition in the county championship. I am eagerly waiting to play for the club (Gloucestershire). I like to play in English conditions and I like it very much." Amir told the media. He added that he hopes he can perform well for the squad and he will try his best for his team.

Amir signed a contract with Essex in 2017. Essex won the county championship that year. The Gloucestershire club is also quite excited to have veteran Amir. Steve Snell, the club's performance director, thinks Amir's international cricket experience will help the team.

Snell stated that the team will miss Naseem but they are delighted to have Amir on board. He remarked that Amir's great pace attack and his experience of playing international cricket will help them tremendously. They are hopeful that he has already indicated his appetite and desire to contribute to the team for the three matches. They are going to welcome him in Bristol.

He took 50 wickets in the first 14 Tests of his career after making his debut for the Pakistan national team against Sri Lanka in July 2009 at the age of just 17. He has taken 119 wickets in 36 matches in his 10-year Test career.